The St. Augustine Trilogy: Book I
Young Adult, Paranormal/Historical
A review by
By Laura, All of Everything book blog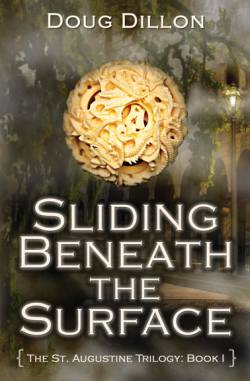 Sliding Beneath the Surface is a book chock full of supernatural elements, which is what first drew me to want to read it. It follows Jeff Golden in the historic city of St. Augustine, Florida, and he's been experiencing the strangest dreams lately. He confides in his friend Carla who brings him to Lobo, a shaman, for some answers. What they discover leads them on a frantic and exciting journey.
To top it all off, there was clearly a lot of research that went into this book and the history of St. Augustine and the real battle that took place there is richly re-imagined to fit into the plot— everything from describing the iconic cemetery monuments to the traditional battalion uniforms. It was pretty close to actually being there.
Sliding Beneath the Surface is a book that easily melded supernatural ideas like ghosts and alternate dimensions with the present day. The characters are great and ready to jump into helping each other. Check this one out if you can!
See the full review on Laura's blog – All of Everything For You