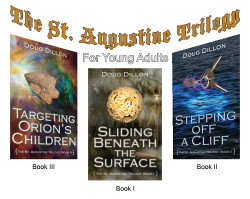 The St. Augustine Trilogy – young adult paranormal & historical.
Motivating students to read and sharpening their comprehension skills isn't an easy job for reading and language arts teachers. That's why I've been so gratified to see a trend by some fellow educators in using my book series, The St. Augustine Trilogy, in their classrooms.
Recently, I was astounded to see how well Book I of the trilogy was being used in a reading program at a high school near where I live in Central Florida. I actually spent the day there with that teacher and all of her students after they read the book. These were kids who all failed the state reading exam. What a great time I had. If you want to see the specifics on that particular project and my visit, you'll find a link to further information at the end of this post.
Since I find myself increasingly in touch with middle and high school teachers about using the trilogy in their classrooms, I decided to write this post to provide further details that might be of interest to a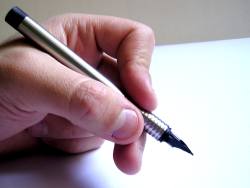 wide spectrum of educators. And to be perfectly honest, this method of communication affords me the opportunity to make sure I've covered all the multilayered aspects I've woven into all three books.
There are some useful links listed at the bottom of this article but rest assured that I welcome any questions about what I have  presented here. Just go to the Contact section of this website and send me an email.
Trilogy Description
Told in his own words, this paranormal/historical series is a very personal account of fifteen-year-old Jeff Golden's explosive coming of age in America's oldest and most haunted city, St. Augustine, Florida. Join Jeff and his girlfriend Carla as they experience mind-blowing events that threaten to destroy their very existence. Follow the two teens as Lobo, the Native American shaman, tries to protect them from powerful forces beyond understanding. Be there when Jeff and Carla discover the depths of reality as well as their own powers to reshape what they find.
Jeff
Important Aspects of This Series
These three books:
• Are full of excitement, mystery and suspense
• Surprise readers with lots of unexpected twists and turns
• Use the paranormal and soft science fiction to stimulate interest and to develop within readers a sense of wonder about the nature of existence
• Present interesting chapter titles in the fore matter of the book to stimulate student interest in reading further.
• Are told in the first person by the primary character, Jeff Golden, in order to give readers an intimate sense of being part of the action
• Have a limited cast of major characters who become a team, thus allowing readers to more closely identify with them
• Contain a key female supporting character, Carla, Jeff's girlfriend. This inclusion makes certain that the series appeals to both boys and girls and it provides a mild romantic relationship. There is no graphic sex described and no indirect references to such.
• Have a little mild but occasional swearing in them, mostly by Jeff. But this inclusion is done for two purposes. One is to provide a sense of real life conversation. The other is to look at the nature of cursing by it being a topic of debate between Jeff and Carla.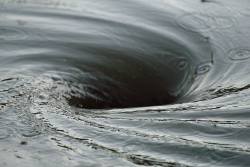 • Quickly allow readers, especially boys, to identify with Jeff because of his dysfunctional family background and the turmoil he exhibits as he faces very dangerous situations.
• Quickly allow readers, especially girls, to identify with Carla because of her intelligence, abilities, feistiness and strength of character no matter what she has to face.
• Offer a multicultural approach. Jeff is white, Carla is African American and Hispanic, and Lobo, the mysterious shaman is Native American (the 4 major ethnic groups that built St. Augustine over time).
• Takes at look at homelessness and it causes through Lyle the Homeless Guy, a major character in Books II and III.
• Clearly expresses the trilogy's premise that "You create your own reality." This allows for tracking of character growth over time, especially for Jeff, who has a tendency towards blaming everyone and every hard knock he receives as the causes for his unhappiness.
• Leads readers towards examining their own decision-making abilities as Jeff and Carla face some extraordinary choices.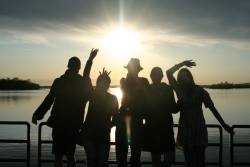 • Gets readers to consider their responsibilities for others as Jeff and Carla find that the decisions they make go way beyond themselves.
• Helps to stimulate student interest in the past through the fictionalization of actual events straight out St. Augustine, Florida and U.S. history. At the end of each book, Author Notes give readers a quick glimpse of the truth behind some of the events depicted.
• Gives students a vivid sense of place by using St. Augustine, Florida as the setting. Since that city is the oldest and most haunted in the United States, the portrayal options are infinite.
• Put readers right in the middle of current day St. Augustine events such as The Spanish Night Watch Parade, The Blessing of the Fleet, The Nights of Lights, 4th of July celebration.
OK, there you have it. Below, as promised, are some links other informational blog posts that you might find useful:
Click here for the details on the first high school reading program to use a class set of books in the classroom.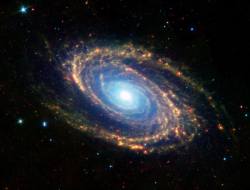 Reading Teacher Sparks Student Interest
An article from teacher Kathy Snyder about her experience.
Click here to see the historic events featured in each book.
Click here to see some of the St. Augustine locations featured in the trilogy.
Click here for more information about Book I, Sliding Beneath the Surface.
Quotes From Sliding Beneath the Surface Book Reviews 
Click here to see reviews of Book I on Amazon.com.
Click here for more information about Book II, Stepping Off a Cliff.
Click here for more information about Book III, Targeting Orion's Children.
Sample Photo Galleries – Historic St. Augustine, Florida
The Castillo de San Marcos (The old Spanish fort)
The St. Augustine Cathedral Basilica
Spanish Soldiers of the 18th Century
St. Augustine Lighthouse & Museum
The Dade Battle Reenactment, Part II (The trigger that started the Second Seminole War)