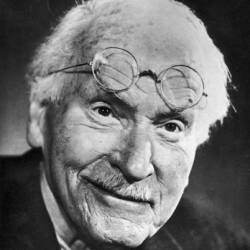 Jung: Synchronicity, Coincidences and the Paranormal

It was early fall in 1913 and Carl Jung had a definite feeling that something was about to happen. The feeling evolved into a deep sense of oppression that intensified daily.
In October of that year, during a trip he took alone, Jung has an hour-long vision that showed:
A flood covering much of Europe
The flood contained the debris from civilization
There were bodies of drowned people everywhere
At the end of the vision, all of the water turned to blood.
Two weeks later, he had the same vision, only a more vivid version. At the same time, an inner voice told him that what he was seeing was real. Of course, as a psychiatrist, he was constantly analyzing himself through all this but he also wondered if his vision might be precognitive in nature. If his vision was showing him something of the future, all Jung could conclude was that perhaps a revolution was coming to Europe.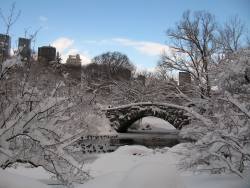 No revolution occurred and Jung's visions subsided until the summer of 1914. At that time, he had a very intense dream that started in April and was repeated twice more in May and June. In this dream, he saw:
Europe frozen over – snow everywhere with lakes, rivers and canals frozen solid
Europe appeared deserted
There was no green anywhere
The third time he had this dream, it ended with the understanding that the cold actual came from outer space.
At the end of July in 1914, Jung was invited to speak to the British Medical Association. The subject? "The Importance of the Unconscious in Psychotherapy."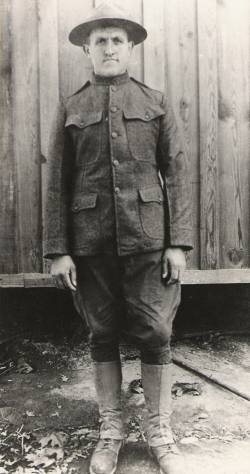 On August 1, World War I broke out in Europe and immediately Jung realized what his dreams meant and that they had come from his unconscious. The timing of the topic for his speech to the British Medical Association, he felt, was simply an additional "synchronistic" event that showed how series of paranormal coincidences can lead to an understanding of ourselves and the world around us.
###
The blog post above, and the others like it, became so popular that I created a book using them as the basis for particular explorations of the paranormal. Titled, Carl Jung, Hauntings, and Paranormal Coincidences, it combines the Jung material with supporting information from my own experiences and those of others.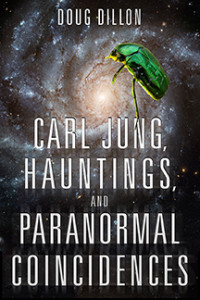 If you are interested in reading that book, you can find it in most online bookstores. Listed below, however, are direct book links to some of the larger retail outlets in the English speaking world:
Amazon.com, Amazon Canada, Amazon UK, Amazon India, Amazon Australia, Barnes and Noble, Kobo (Canada)
But if you would like to just browse through some of those postings on Carl Jung's paranormal experiences, you can find those links below.
Happy reading.
1. Carl Jung on Coincidences, Synchronicity and the Paranormal
2. Carl Jung's Paranormal Event – the Split Table
3. Carl Jung's Paranormal Event – the Knife
5. Carl Jung's Haunted Cottage Experience
6. Carl Jung Vs. Sigmund Freud on the Paranormal
7. Carl Jung as a Psychic at Wedding
9. Carl Jung's Paranormal Therapy Session
10. Carl Jung's Vision of the Future (This post)
11. Carl Jung's Dip into Time Travel
12. Carl Jung's Near Death Breakthrough
13. Carl Jung's Paranormal Stories