Retired teacher pens YA trilogy that captivates high school reluctant readers. See additional links at the end of this post for further exploration.
———————————————————————————————-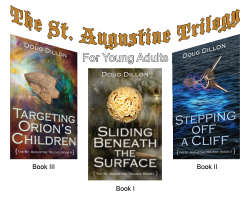 What an amazing journey I'm on. Never in a million years would I have guessed how my young adult series, The St. Augustine Trilogy, would be used to teach students in high school reading classes. But that has happened and continues to happen, allowing me to help kids enjoy the written word, learn some valuable life lessons and develop some critical skills.
The St. Augustine Trilogy
Book 1: Sliding Beneath the Surface
Book 3: Targeting Orion's Children
This phenomenon with my books has given me the delightful opportunity to once again work with some exceptional teachers who are doing wonderful things for young people. They are an inspiration and deserve all the support I can give them.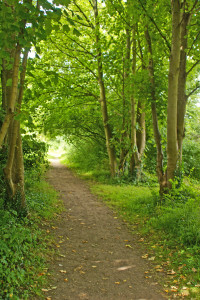 The first step on this path came when I decided to write fiction after having published nonfiction for adults as well as young people. To do this, I decided to use my background in working with at-risk youth, a love of history, and an extensive knowledge of the paranormal as the foundation for my efforts.
The result was a young adult paranormal/historical series set in America's oldest and most haunted city, St. Augustine, Florida. The St. Augustine Trilogy features these main character as seen below and offers a premise that says, "You Create Your Own Reality."
Jeff Golden: A rebellious fifteen-year-old while kid from a very dysfunctional family who hates school, reading and most teachers.
Carla Rodriguez: Jeff's strong, no-nonsense and academically talented Black Hispanic girlfriend.
Lobo: The old, mysterious Native American shaman who guides Jeff and Carla on their perilous travels into the unknown.
Lyle: The Homeless Guy. An aging, alcoholic recluse who is afraid of his own shadow, often for very good reason.
Now, in creating the trilogy, I thought I would just be selling books individually online to young people who enjoyed reading. But no, fate had other ideas that crystalized in the form of a high school intensive reading teacher named Kathy Snyder. After posting a nice review of Book 1 of the trilogy on Amazon.com, she contacted me wanting to use Sliding Beneath the Surface with all of her students for motivational and skill building purposes.
I was both flabbergasted and delighted at the prospect. It didn't seem to me that my writing would work effectively with struggling readers, even though I had written it at a seventh grade reading level, but if Kathy could make it work, why not? And so, she and I set about collaborating on how to actually make a success of this experiment. We communicated extensively, sharing thoughts, ideas and strategies.
In order to help her bring the book, the plot, and the city of St. Augustine alive for her students, I created a photo disk. It contained well over 100 pictures, shots I had taken of St. Augustine and at historical reenactments during my research for the books. In there, I also inserted trilogy graphics, book covers and even photos of me. Click here for the Teacher Resources section of this website.
Oh, and I sent Kathy my large listing of online links that I collected so her students could use those in doing their own initial research on St. Augustine and related topics before actually reading the book.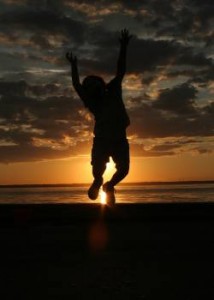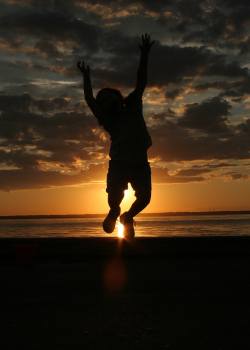 The final result was incredible. As time went on, I kept hearing from Kathy that her kids were loving the book and things were going beautifully. And at the end the project, she invited me to her school where I spent the day speaking to all of her classes. I'm telling you, those kids were so attentive and knowledgeable about the book that I was truly astounded. In fact, that was the best day I had ever had in a classroom.
Well, with the success of those efforts, Kathy and I decided to collect all we had done together, add to it, and create a teacher guide for Sliding Beneath the Surface. In that way, we figured, we could pass on to other teachers the benefit of our experiences. So that guide, and the photo disk I gave to Kathy, I make available free of charge to any teacher who uses one or more of the trilogy books in the classroom.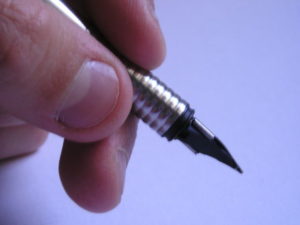 Kathy has now retired from teaching, but I have created a teacher guide for Book 2 of the trilogy, Stepping Off a Cliff, using the one we created for Book II as a template. Together with a new photo disk created just for Book 2, both these items are also now available to teachers free of charge. And once I publish Book 3, hopefully in late 2017, I will create similar materials.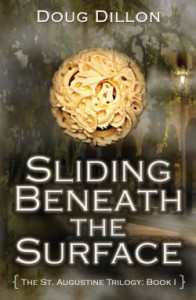 Today, more and more reading teachers are using books from The St. Augustine Trilogy in their classrooms and that thrills me no end. And to any teachers who are reading this and considering such a move, I offer any assistance that I am able to provide. In the meantime, see the links I have provided below for more detailed information.
Reading Motivation That Worked. The original article I published about my efforts with Kathy Snyder.
Reading Teacher Sparks Student Interest An article from teacher Kathy Snyder about her experience.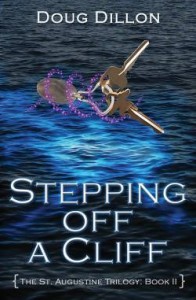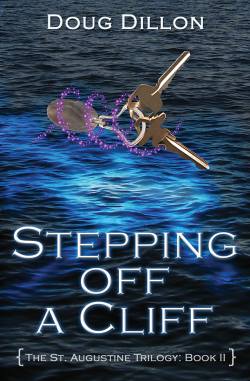 A book Series for the Reading Classroom The multiple themes and threads that make the series of value.
A Multicultural Book Series for Reading Classes
Main Characters in the St. Augustine Trilogy
The St. Augustine Trilogy and America's Oldest City The setting for the series in St. Augustine, Florida and how that provides a fascinating backdrop for action.
The St. Augustine Trilogy & Historic Events Specifies the actual historic events that happened in America's oldest city that are woven into the series.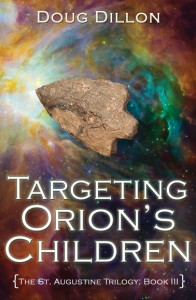 Teaching History Through Young Adult Novels
Teaching Resilience Through Young Adult Novels
Click the following in order to see the two trilogy novels, and their reviews, currently listed on amazon.com: