Florida teacher pens diverse, paranormal/historical novels now being used in  high school classrooms.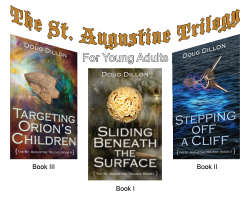 The St. Augustine Trilogy
Book 1: Sliding Beneath the Surface 154 reviews on Amazon.com and reviewed by the St. Augustine Herald.
Book 3: Targeting Orion's Children
After retiring from teaching in Florida schools, I decided to start writing novels in addition to publishing nonfiction books and articles. And since I had spent so many years working with teens, YA fiction was a very natural and fun path to take.
In the selection of a setting, I immediately chose nearby St. Augustine, America's oldest city, one of my favorite places to visit. Having been a history teacher, I couldn't resist inserting my characters into an environment with such a rich past.
And, of course, that would also allow me to once again slip a little history education into the minds of my young adult readers. The characters would exist in the present day but would then be thrown back in time to actual historical events.
But in thinking about the bygone days of St. Augustine, and who my characters should be, the issues of race and diversity popped into the forefront of my mind. I very consciously wanted to write for a diverse population, and also address the multicultural aspects of the Oldest City's past. But how to effectively combine those two goals was the question.
To come up with a solution, I looked carefully at St. Augustine's background and decided that I should do my best to have characters who represented the city's main founding groups. Not only that, but to really make it work, those characters should also have roots going way back into the history of that region of Florida.
So, the three main groups in the founding and building of St. Augustine were as follows:
Native Americans, who lived in that location before the arrival of Europeans and who were brought to the city to work on the building of the Castillo de San Marcos (the stone Spanish fort, completed in 1695 and still part of the city), bring to the city needed supplies, work for the local population, or who were imprisoned by the U.S. Government there at the Castillo.
African Slaves and Free Blacks, who were brought to that location to serve the local population, work on the building of the Castillo de San Marcos, or to protect the city.
The Europeans. Specifically, the Spanish, but later the English and then the white Americans.
And now, let me introduce you to the trilogy's four main characters who represent the above groups in various ways:
Jeff Golden: (Leading character). Jeff is fifteen and white with an American/English heritage. His five times great-grandfather fought in the initial battle that began the Second Seminole War in Florida. Even though he is smart, Jeff is also an angry, rebellious, at-risk kid from a very dysfunctional family. He attends St. Augustine High School. Jeff hates     school and teachers, reads very little and takes pride in manipulating adults.
Carla Rodriquez: Carla, Jeff's girlfriend is also fifteen. She is a Black Hispanic whose ancestor was Luis Pacheco, an African Slave. Pacheco was forced to serve the U.S. Army as a scout and interpreter for the very military unit Jeff's five times great-grandfather served in at the start of the Second Seminole War (Pacheco's story is true). Carla is very smart, takes only AP classes and is very level-headed.
Lobo: This gentleman is a mysterious and powerful Native American shaman who guides Jeff and Carla through their dangerous paranormal journeys. He is big, old, brilliant, tough and doesn't put up with nonsense.
Lobo's linkages to St. Augustine's past go back in time in ways that astound Jeff and Carla. His part in the diversity picture expands book by book in the trilogy until it explodes in the most unexpected way at its end.
Lyle the Homeless Guy: Lyle is a contemporary of Lobo's. But at some point in the very distant past, he had a terrible accident that left him somewhat mentally unstable, an alcoholic and often afraid of his own shadow. Lyle is white, his original heritage is English, and his St. Augustine background almost rivals that of Lobo.
Now, to be honest, I toyed with the idea of making the lead character African-American, but then I backed away from that idea. Why? Well, as an old white guy, I just didn't know if I was up to it in first person, to be blunt. On the other hand, I thought I had a much better chance of making the secondary character, Carla, a Black Hispanic and doing justice to her as an individual and to the role she pays in the books.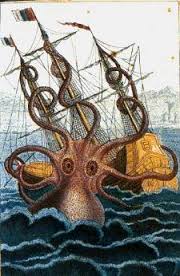 At this point, I hope you can  see the blending I mentioned before of the characters' backgrounds with the history of St. Augustine. BUT, embarking on such a journey can be perilous because if you don't do it properly, the writing comes across as heavy-handed and didactic. And if young people feel they are being set up and preached to, the result often isn't pretty.
So with that caution in mind, I have tried diligently to gently insert multicultural aspects into these novels simply as a natural flow from who these characters are and how their backgrounds add to the stories. Put another way, my intention has been to build organically from the needs of the plot and through the interpersonal communications between the characters.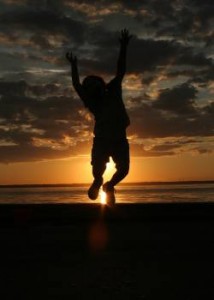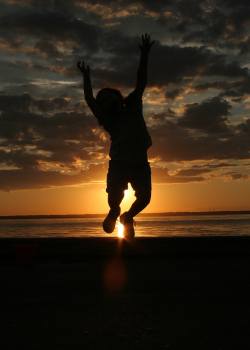 Apparently, from the input I've gotten, my approached has worked. So what is that input? First of all, the reviews I've gotten is my initial feedback and second of all, the reactions I've gotten in speaking to very diverse groups of high school students who have read the book tell me what I need to know.
In fact, while visiting students at the first school to use Book 1 of the trilogy, I got hugs, smiles and handshakes from students entering that classroom all day, well before we had any interaction. Very gratifying, especially when I never thought my novels would be used in schools. My original intent was just to write some good books, have fun doing it, sell them online and hopefully make a difference in at least a few lives.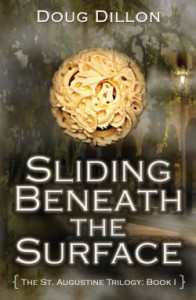 And at this point, I am so delighted to see my work being used, or soon will be used, by fellow educators that I have made the following no cost commitments to them as follows:
Consultations about the books and their use by simply using by communications with me through the Contact Form on this website. From that point on by email and phone.
Sending out a detailed online Teacher Guide via email.
Sending out a Photo Disk via snail mail with a ton of pictures showing St. Augustine, the characters, historical reenactments, trilogy graphics and more. Oh, and a printed contents guide for the disk.
Click here to see more information on teacher resources.
Well, there you have it. If you're interested in any more details, below you will find a bunch of links that offer further insights into the trilogy:
Reading Help for At-Risk Kids. An overview of the trilogy's use in reading classrooms.
Reading Motivation That Worked. The original article  published about the author's efforts with the original teacher who used Book 1 of the trilogy with all of her students.
Reading Teacher Sparks Student Interest. An article from the first teacher to use the trilogy in her classes.
A book Series for the Reading Classroom. The multiple themes and threads woven into the series.
Main Characters in the St. Augustine Trilogy. A brief introduction.
The St. Augustine Trilogy and America's Oldest City. The setting for the series in St. Augustine, Florida and how that provides a fascinating backdrop for action.
The St. Augustine Trilogy & Historic Events. Specifies the actual historic events that happened in America's oldest city that integral parts of the series.
Teaching History Through Young Adult Novels. An analysis.
Teaching Resilience Through Young Adult Novels. Targeting at-risk kids and the teachers who work with them.
Click the following in order to see the two trilogy novels presently in print, and their reviews, as currently listed on amazon.com: