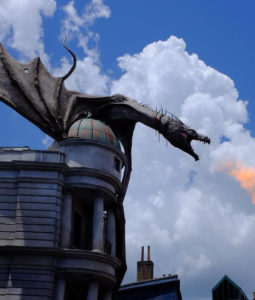 A Harry Potter Paranormal Halloween event for all ages at Barnes and Noble Claire Lane Center, Jacksonville, Florida – Saturday, October 29, 2016, 5 PM until 8 PM.
Exciting Harry Potter Activities +
Authors of the Paranormal signing their books and chatting with customers (see below for more details).
Actual Ghost Hunters showing off their equipment and sharing their fascinating experiences.
For questions, call the store @ 904-886-9904.
Store address: 11112 San Jose Blvd.
Featured Authors of the Paranormal
Dave Lapham and Doug Dillon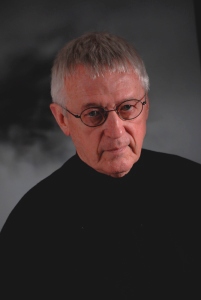 Dave Lapham – Nonfiction
Dave's books about hauntings in St. Augustine, Florida are the prime sources of information for researchers looking into the paranormal happenings in America's Oldest City. These books are:
Dave's book, Ghost Hunting Florida, is an excellent guide for those interested in Sunshine State paranormal investigations.
Dave proudly served his country as a U.S. Marine Corps officer and it is this hard-headed, no nonsense attitude that allows him to write about the paranormal with great balance.
Click here to see Dave's website.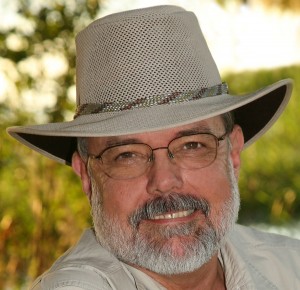 Doug Dillon – Nonfiction and fiction
Doug has been probing the paranormal for more years than he cares to count. All that effort has resulted in two nonfiction books where he shares the results of his investigations:
Carl Jung, Hauntings, and Paranormal Coincidences
An Explosion of Being: An American Family's Journey into the Psychic
Doug is a former Central Florida educator who has combined his love of history, appreciation for the city of St. Augustine and his own paranormal experiences, in order to create a novel series for young adults and adults young at heart.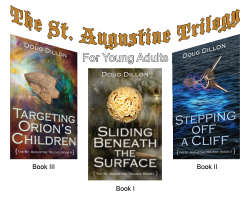 Titled, The St. Augustine Trilogy, these books carry readers into the frightening world of teenagers Jeff Golden and Carla Rodriquez.
Books 1 & 2 are in print and Book 3 will be available in 2017. These novels are being used in some Florida high school reading programs for motivational and skill building purposes.
Sliding Beneath the Surface: The St. Augustine Trilogy, Book 1
Stepping Off a Cliff: The St. Augustine Trilogy, Book 2
———————————————————————————————-
The Ghost Hunters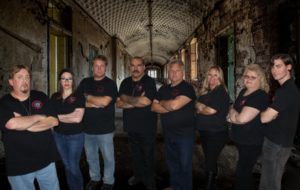 Beyond Investigators
Located in the Orlando Area
Founder and chief investigator: Gizmo Fournier
Click here for their website.
Click here for an article in the Orlando Sentinel.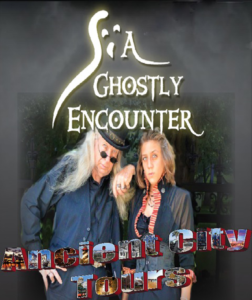 A Ghostly Encounter
Located in St. Augustine, Florida
Click here for their website.
Part of Ancient City Tours, Inc.
Click here for the sister website.