The St. Augustine Trilogy: Book I
Young Adult, Paranormal/Historical
A review by

By Kristy Nicole Jones, Dreaming by Day book blog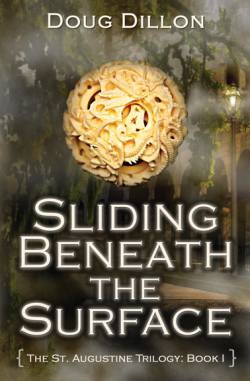 Dillon's writing style is brilliant. It really sucks the reader in from the opening paragraph. I was thrilled when I decided to review this book, because I love the history of St. Augustine! Such a great idea and it really works well for the story. Suspense, paranormal, and history intertwine. I really liked the historical elements and I really appreciated how the author outlines them in the author's notes after the end of the story. He explains the actual history mentioned in the book as well as websites for further reading.
I would recommend this book for young adults who like history and the paranormal, as well as adult readers who are interested as well. You'll be glued to the pages and it may even ignite your interest in St. Augustine and wishing you could hop a plane and visit the oldest city in the country.
Click here to see the full review on Amazon.com.
For Kristy's blog –  Dreaming By Day