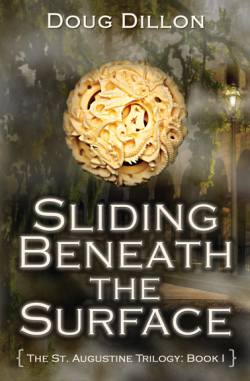 The St. Augustine Trilogy: Book I
YA, Paranormal/Historical
A Review  by
Erika Stroup of Moonlight Book Reviews book blog, Goodreads and Amazon.
"The history of St. Augustine really came to life in Doug Dillon's writing. I loved that the novel reads like a historical YA but then packed the punch of the paranormal novels I tend to devour. . . the shear amount of research that went into crafting this novel must have been monstrous.
"I did absolutely adore [the character] Carla, and it wasn't because she was a girl. She just felt . . . genuine, in a way that really only one who has read the novel will be able to understand. I love, love, love, that she has spunk and strength all while lending a helping hand to a friend in need.
" think the main thing about this novel I loved was the hidden message inside the pages. It basically says; life is what you make out of it, not what is laid at your feet. Now that might not be something your average teenager will pick up on, but I think in a way after reading it anyone will be able to at some level understand that.
"Overall, I did enjoy reading this novel. Sliding Beneath The Surface is a fantastic debut that promises an even better sequel."