Marjorie Stoneman Douglas High School, Florida, #NeverAgain, gun control, AR-15, Pulse nightclub, Columbine High School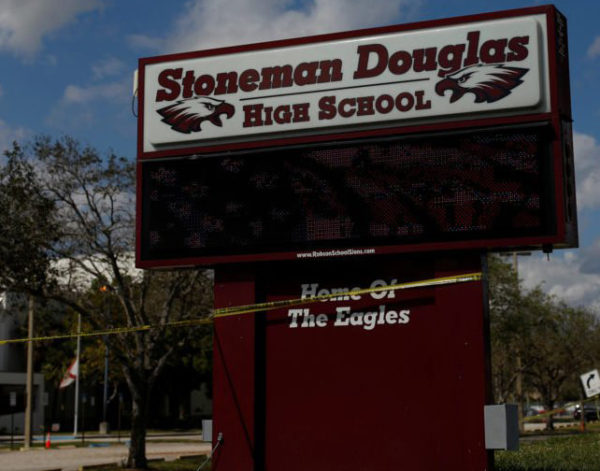 And on the killing goes. Really? Will we never wake up as a nation and stop this madness. Will we allow the NRA to rule us forever? Is this the world my granddaughter will inherit?
Yet again another horrific shooting, this one 2 miles from where an old high school buddy lives in Parkland, FL. His wife wife's sons had even known the shooter at one time. Really? That's just too close to home.
It isn't just this one shooting that is close to home, sad to say. Twice a month, I drive by the old Pulse nightclub here in the Orlando area where in 2016, 49 people died and 58 were wounded. I shudder every time I make that trip.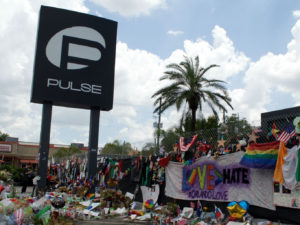 And back in 1999, my stepsister's daughter cowered in a barricaded classroom with other students as 2 killers rampaged through Columbine High School in Colorado. Look how far we haven't come.
So for me, that's 3 linkages to 3 of the worst mass killings in our nation's history, 2 of them schools. I still find it hard to believe, but then I think of all such shootings in recent memory and how many people still living have been impacted by them even slightly. The number must be astronomical and yet nothing changes and it is getting even worse.
But I tell you what. Those wonderful, strong, smart, articulate and dedicated kids from Marjorie Stoneman Douglas High School just might begin to truly turn the tide. They have started their #NeverAgain movement and today, busloads of them are heading to Tallahassee, hellbent on influencing our state legislators to at least change the accessibility of AR-15 assault rifles to young people age 18 to 20.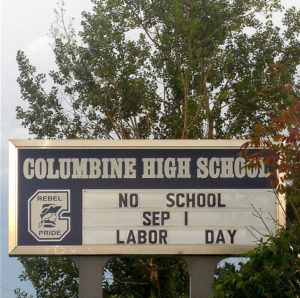 And on March 24, they will be leading a Washington, DC national protest in cooperation with the Everytown for Gun Safety organization.
God bless them! If there is to be a change in our gun laws, and in other much needed aspects of our society, it will be their generation that could very well make such things happen.
So please, whatever your age or political persuasion, do your part to help them and the entire nation. Together we can make a difference. See below for informational and action links.
Action Links
Everytown for Gun Safety website (Donations needed)
Informational Links  
Students push for #never again National Gun Control Movement (CBS News – Face the Nation/YouTube)
Survivors of the Parkland School shooting demand change (CBS News/YouTube)
Florida school shooting survivors to confront state lawmakers (CBS News.com)
Jimmy Kimmel on shooting in Parkland, FL (ABC.com/YouTube)
How the survivors of the Parkland school shooting began the Never Again movement (The New Yorker.com)
The Parkland massacre sparked a renewed debate over gun control. What's next? (The Washington Post.com)