Recently, Ashley from the Book Labyrinth blog site interviewed me about Sliding Beneath the Surface, Book I of The St Augustine Trilogy.Thoroughly enjoyed it and we set up a two-for-one giveaway. The winner got a copy of Sliding  and also a copy of An Explosion of Being, my adult nonfiction book about my own paranormal experiences. An interesting and unusual package.
Here's Ashley and the interview: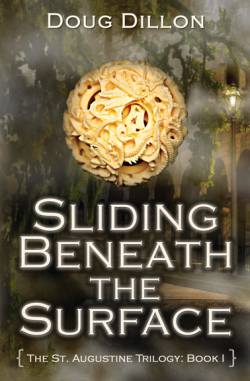 I'm very pleased to welcome Doug Dillon to Book Labyrinth today. He's an author from Central Florida whose first book in The St. Augustine Trilogy was recently released.
Doug agreed to answer some of my questions, and he's also offering up a great giveaway for you, so be sure to check that out and enter for your chance to win.
Q & A
If you had to describe the premise of Sliding Beneath the Surface in a tweet (140 characters or less), what would you say?
You create your own reality. With your thoughts, you make your life a heaven or a hell.
What inspired you to write The St. Augustine Trilogy?
The trilogy flows directly from my interest in the paranormal, my love of history and a deep commitment to young people. As a former educator, I worked with many high-risk teens over the years who thought they were stuck in the quicksand of their present life situations with no way out. In my novels then, I had a strong need to show a young person learning to change such a mental attitude even in the midst of terrifying and overwhelming circumstances.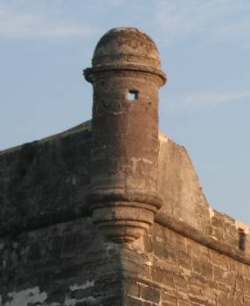 Considering the name of the trilogy, how important is the setting of St. Augustine to this story?
Ah, well, St. Augustine, Florida is my favorite city. History rich, dating back almost 450 years, and architecturally magnificent, the place is also full to the brim with a paranormal essence all its own. For a small town, it sports a very large number of ghost stories and ghost tours. When you take all that into account, I couldn't find a better background for my spooky tales.
(Note: That picture is the logo for Old St. Augustine Publications & it shows the watch tower at the old Spanish fort in St. Augustine)
There's a lot of paranormal activity in your book. Have you ever experienced anything along those lines?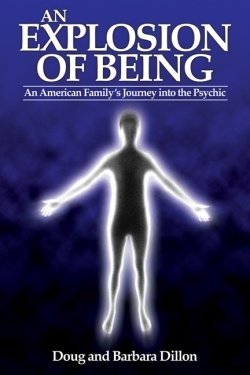 Ohhh yeah. So much so, my wife and I wrote an adult nonfiction book about it a number of years ago. Titled An Explosion of Being: An American Family's Journey into the Psychic, it chronicles the things that happened to us and how we explored the paranormal as a family project. When I write about such things in the trilogy, those words are definitely grounded in experience and research.
Have you ever based a character off a real-life person?
Not really. All of my characters are composite personalities but their strongest traits are similar to ones of a variety of people I've known.
What are some of your favourite YA novels?
Catcher in the Rye, Holes, The Giver, The Lightning Thief, The Secrets of the Immortal Nicholas Flamel, The Grey King, A Wrinkle in Time, The Last Apprentice, The House of Scorpion, The Guardians of Time Trilogy.
What are 3 random facts about you that you'd like to share?
Hmm. OK.
1. I'm a meditator and I go on silent meditation retreats where we don't speak for up to a week.
2. As a child, I lived in Germany for three years.
3. To make money as a teenager here in Florida, I used to catch snakes, including poisonous ones, and sell them to a reptile zoo.
 Click here for the interview as it actually appeared on Ashely's site.