After death experiences often bring the paranormal world that permeates our existence home to us in very startling ways. There are a lot of stories about such circumstances but one in particular has stayed with me for many years. Why? Because it was so startling and came from someone who witnessed it–a nurse.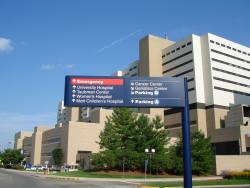 I came by this testimonial when my step dad lay dying in a Central Florida hospital. His passing was long and difficult. Family members were stretched to their limits.The medical staff was wonderful, doing their best to help us understand what was going on and make us comfortable.
At one point, the only people in the room besides a nurse and me were my mother and my wife Barbara. We continually talked to my step dad, trying to ease his passage into the next world even though he was unconscious.
"Part of him knows you're there," the nurse said as she checked his vital signs yet once again.
"I guess you've seen a lot of this, huh?" I asked.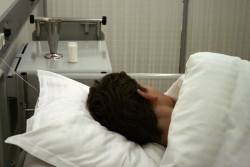 She looked at me, nodded and said, "Oh yeah. Too much of it if you want to know the truth. But then again, one case I had always sticks with me and gives me hope for us poor lost human beings."
I encouraged her to tell us about it and she did.
"Well," she said, "it was a night like this for another family. A young father had died and his family sat around his bed for a long time weeping and comforting each other. We let them stay as long as they wished. Every once in a while I would check on them to make sure they were OK.
"During one of those visits to the room is when it happened. Just as I walked in the young man who had died sat straight up in his bed with his eyes wide open. He looked at his wife who was holding his hand and said, "I've been to the other side but I've come back to tell you it's OK. All is as it should be. Please don't worry." With that, he closed his eyes, collapsed and, well, died again.
"I'm telling you, that man was clinically dead the first time. There was no doubt about it."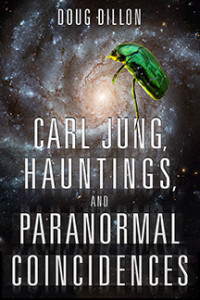 If you are truly interested in paranormal phenomena, you might be interested in read my book, Carl Jung, Hauntings, and Paranormal Coincidences.  You can find it in most online bookstores. Listed below, however, are direct book links to some of the larger retail outlets in the English speaking world:
Amazon.com, Amazon Canada, Amazon UK, Amazon India, Amazon Australia, Barnes and Noble.