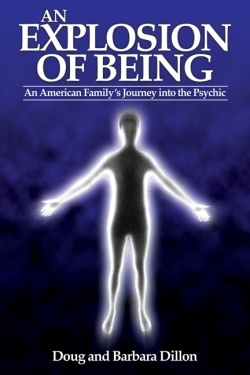 This Giveaway is Now Closed
Yup, I'm giving away new edition copies of the true-life paranormal book my wife Barb and I wrote a number of years ago. The subtitle, An American Family's Journey into the Psychic tells the story in a capsule version. Even after all this time, what we experienced back in the day still seems to resonate with people.
That great book website, Goodreads, is sponsoring the giveaway. If you want to join the fun, click here to link into the contest. As of this writing, Goodreads has only advertised Explosion for a day and a half but already over 150 people have signed up. The contest runs from March 1 to April 1 so it will be very interesting to see how many people apply over a month's time.