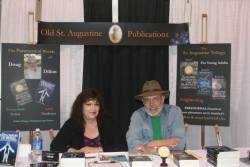 What a great time Barb and I had at the 2012 Southwest Florida Reading Festival in Fort Myers this past Saturday. We had so much fun talking to people and selling books. The weather was perfect and there were no glitches. Couldn't have been better. My better half joined me for this event since she was my co-author for our book, An Explosion of Being.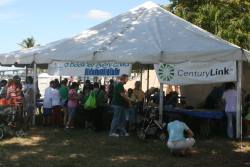 Organized by the Lee County Library System, this was the 13th such annual event and I have no doubt it will continue for many years to come.
Debbie West and her crew of staff members and volunteers did an exceptional job of coordinating the exhibit booths.  We're definitely going back next year. Wouldn't miss it.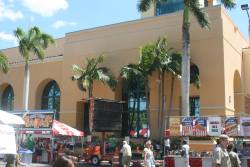 Held at the Harborside Event Center in downtown Fort Myers, the festival drew a huge crowd of people numbering between between 18,000 and 20,000. The facility was beautiful and very comfortable.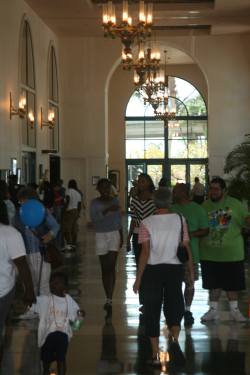 What struck me as a someone who writes for young adults was the tremendous number of families who attended. Parents and kids were everywhere. What a delightful thing to see in this day and age when families can be torn apart by so many circumstances.  This was a true community event that definitely contributed not only to the literacy of the region but also to its social stability.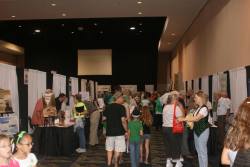 For any of you authors out there, the Southwest Florida Reading Festival is the place to be. Without question, it's worth your time and the registration fee. Hope to see you there next March. Click here for their website.