Paranormal occurrences that affect physical things? This story tells about two such events and they come directly from my own history. In fact, they were the sparks that put my wife Barbara and myself on a road to intense paranormal exploration. In fact, I wrote about those experiences in the book I co-authored with Barb titled, An Explosion of Being: An American Family's Journey into the Psychic. So, instead of rewriting that material, I copied it directly from the book and reproduced it here.
You see, this all happened shortly after my dad died. I was in my early 30s and shattered by the loss of my father. As part of trying to help my mother settle Dad's affairs, we were at her house when the first event occurred. Since Dad was a retired military officer, the Air Force had sent representatives to assist Mom in acquiring her benefits. We'll pick up the story as those people arrive at the house.
"During one of those hectic days soon after Dad's death, a shiny blue Air Force car pulled into the driveway of my parents' home. Two very somber sergeants, well-practiced in the ways of grief and the details of military benefits, stepped out of the shimmering August heat into the coolness of the air conditioned house.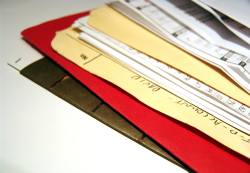 "Sid Brewer, a family friend and retired Air Force officer, was there to guide us through the detailed procedures. Sid and I sat facing the two sergeants over the dining room table, by then covered with documents. The exchange of necessary information droned on for a while, until my attention was diverted.
"'Whoever is blowing that damned car horn had better cut it out,' I thought angrily. The noise continued, until I finally got up and opened the front door. Now the sound blasted through the heat, further stirring my anger. No strange cars were visible, just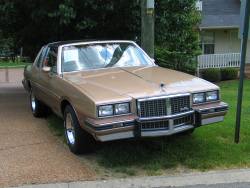 the Air Force vehicle and Dad's empty car parked under the oak tree a short distance away. The blowing horn was coming from Dad's car! Sid and I opened the hood and pulled out the wires, resulting in exquisite silence. "Must have been the heat that set it off," Sid commented. I agreed, but somehow the event jarred my already unsettled psyche.
"The next morning presented a raft of estate-settling tasks. My plans included using Dad's Ford to make my rounds of the Social Security and V.A. offices, but I hated to drive without a horn. Just on the chance that the problem had rectified itself, I reattached the wires. No exploding repetition of yesterday's noise, so with a couple of test honks, off I went to downtown Orlando and my list of appointments.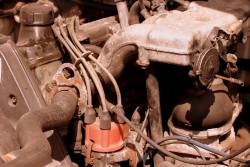 "The Social Security office was overflowing with people. When my turn finally came, the representative was helpful and efficient. Briefcase in hand, I was soon out the door, walking toward the parking lot. Dad's car was angle-parked only a short distance from me, and in a few steps, I was directly in front of it. My mind was a jumble of sadness and financial details, when suddenly the car horn went off with another continuing blast that shook every fiber in my body.
"I was stunned. For an instant, I froze in mid-stride, and automatically looked for a driver sitting in the front seat. No, no one was there—just me and this crazy car blowing its brains out. Once the wires were disconnected I continued my errands but with an uneasiness that could not readily be put aside."
After these two events, Barb, Mom and I wondered if just maybe Dad was trying to communicate with us. In the end, I rejected that possibility until I told my aunt and uncle about the car horn events during a phone conversation. Only then did they tell us they had actually seen dad in their living room on the day of his death.  They didn't want to tell us because they didn't think we would have believed them. They lived 1,2oo away.
###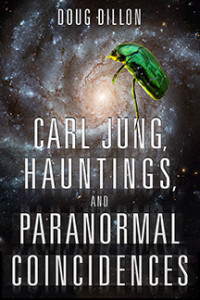 If you are truly interested in paranormal phenomena, you might be interested in read my book, Carl Jung, Hauntings, and Paranormal Coincidences.  You can find it in most online bookstores. Listed below, however, are direct book links to some of the larger retail outlets in the English-speaking world:
Amazon.com, Amazon Canada, Amazon UK, Amazon India, Amazon Australia, Barnes and Noble, Books-A-Millon.