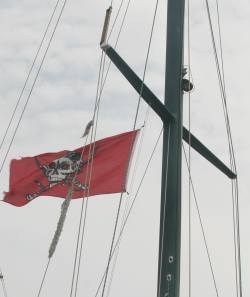 In the early days of old St. Augustine, Florida, pirates haunted the waters surrounding that Spanish colonial city.
They attacked many times, stealing everything they could, burning the town and its wooden fort, and killing Spanish citizens. It got so bad that the colonial government began building a stone fort in 1672, within which all 1,000 inhabitants could take refuge in times of danger.
Unfortunately, it took twenty-three years to build what became known as the Castillo de San Marcos.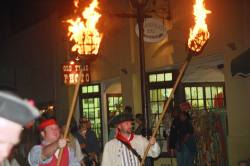 In the meantime, government officials, soldiers and regular folks kept a wary eye on Matanzas Bay and beyond to the Atlantic Ocean.
Pirate paranoia was a constant state of mind. Spain's continuing conflicts with the British didn't help this situation at all. Attack by warships from the Bahamas could happen at anytime.
In 1684, such a British fleet started out for St. Augustine but lost ships in a storm.
The fleet commander, Thomas Jingle, aborted his mission but decided to take his remaining vessels just north of the city near the St. Johns River in order to restore his supplies of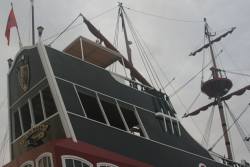 food and water.
What Jingle didn't realize was how carefully the Spanish kept a watch on that area. Sentinels saw the ships and when a boat from one of them arrived on shore, all the men on board were captured and herded back to St. Augustine. In charge of that boat and it's small crew of six was a ship's steward named Andrew Ranson.
Upon their arrival in St. Augustine, the Spanish governor, Juan Marques Cabrera, had the prisoners tortured. He hoped to gain vital details about Captain Jingle's further plans.
For his trouble, Cabrera got no such information but Ranson's crew turned on him by saying their leader was indeed a pirate. Exasperated, the governor gave the crew ten years of hard labor and ordered Andrew Ranson to be executed by garrote–slow strangulation from behind. Ranson protested his innocence but to no avail.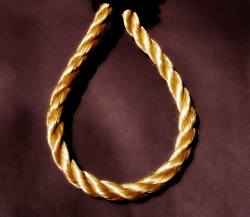 With his back against a pole on his day of execution, Ranson clutched a rosary.  Soon, the executioner threaded a rope through the pole, put the loop around Ranson's neck and slowly turned a handle six times.
After twitching for a short while, Ranson ceased moving. Thinking to make sure he had done the job correctly, the executioner gave the handle one more good twist. The result stunned everyone in the crowd. The sturdy rope actually broke.
Immediately, Father Perez de la Mota rushed to the body only to find Ranson still breathing.
Believing a miracle had happened, the priest and his associates rushed the prisoner to a religious sanctuary. The good Father and his associates had actually believed in Ranson's innocence from the beginning. Because of that, they felt sure their prayers had been answered by God.
Dazed but happy to be alive, Ranson awoke to a huge controversy.
Governor Cabrera had demanded that his prisoner be returned for another, and final, execution. Father de la Mota in return had refused saying it was the will of God for Ranson to live.
This argument went on for three years until Cabrera was finally transferred. Seeking a compromise acceptable to all, the new governor, Don Diego Losada, offered to give Ranson amnesty if he would live at the construction site of the Castillo (fort) and use his excellent building skills to hurry its completion.
In the end, everyone agreed. Ranson helped to complete the Castillo in 1795 and in 1702, he was granted full freedom for helping to defend St. Augustine against the British.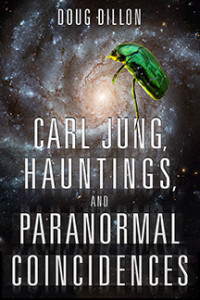 ###
If you enjoyed this article and would like to read more odd stories, especially about St. Augustine, Florida, you might like to take a look at one of my latest books.
Titled, Carl Jung, Hauntings and Paranormal Coincidences, it uses the great psychiatrist's own paranormal experiences as jumping off points for some of my own life events and those of other very reliable people. Many of these stories take place in St. Augustine.
Listed below are direct book links to some of the larger book retail outlets in the English-speaking world where you can find it:
Amazon.com, Amazon Canada, Amazon UK, Amazon India, Amazon Australia, Barnes and Noble, Kobo (Canada)