An Explosion of Being: An American Family's Journey into the Psychic
A Review by Kewwy from Canada (On Goodreads.com)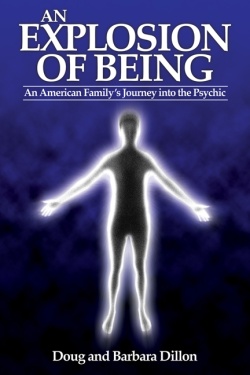 "I am not going to give away too many details about the book so I won't spoil it for you guys. The reason I like this book is the true story itself. Also, that it left me thinking while I took a break. Doug's family started experiencing some strange stuff after the death of his father.
"The part that kept me thinking was his dad's truck. I can't believe it but still it happened. Who can explain?? I don't even know myself. Once you read the book you'll know what I mean. Anyways as the story goes on the more answers they find but from where?? That's the thing you'll have to find out for yourself.
To be honest I would recommend this book to a person who has experienced some of these things and looking for answers. But if you already know your answers then you don't need this one. But if you like stories like these then I recommend this book to you.
I would let my brother borrow it cause I told him about it and he said he would like to read it someday. Okay, I think I am done. I don't want to give too much away."
Click here fore Kewwy's review on Goodreads.