In her blog this week, Bitten Twice published the following interview in her quest for speaking with authors of the paranormal. I've added some extra photos for emphasis:
Doug Dillon In the Moonlight
by Bitten2ice on May.17, 2012, under In the Moonlight
TheFullFang welcomes Doug Dillon
Menu
Meet the Author
About the Author
Read an excerpt from Explosion of Being (Nonfiction, paranormal)
Read an excerpt of The St. Augustine Trilogy, Book I
BT: Where are you from?
DD: Altamonte Springs, FL
BT: Do you have any news to share? We love to sing our fangs into juicy news.
DD: Juicy news? Hmm, not really. But if you would like to read an interesting story about how my work in the paranormal came full circle with the Spiritualist Community of Cassadaga, FL, check out this blog posting from last November. Here's the URL: https://dougdillon.com/2012/01/12/cassadaga-fl-a-lesson-in-coincidental-events/
BT: When and why did you begin writing?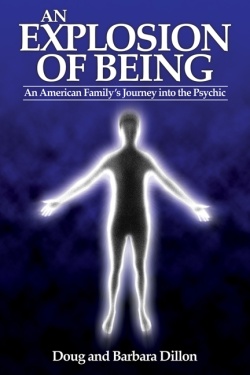 DD: My writing for publication began in 1979 after my dad's death. Paranormal events had occurred in relation to that loss, causing my wife and myself to explore the supernatural. We collected so many notes that we decided to put it into book form as co-authors. We titled it, An Explosion of Being: An American Family's Journey into the Psychic, and eventually an imprint of Prentice Hall came out with the first edition. Last fall, after the book being out of print for many years, my wife and I brought it back into the literary light of day through our own publishing company.
BT: Have you always considered yourself a writer?
DD: No. Before that initial book, I had been a teacher and school administrator. The only writing I had done were reports, curricula, lesson plans and newsletters.
BT: Which do you prefer to write – full length novels or short stories?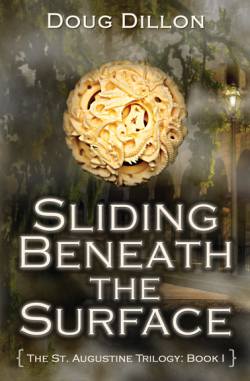 DD: For a very long time, I wrote nothing but nonfiction for young people and adults—articles and books. It has only been in recent years that I've begun writing novels for young adults. Currently, I'm working on the completion of The St. Augustine Trilogy. Book I, Sliding Beneath the Surface, is published and Book II is getting there. These are coming of age stories using paranormal and historical themes.
BT: Do you have a specific writing style?
DD: Not really. I adapt my style to whatever I'm writing and the audience I'm trying to reach.
BT: How do you come up with the titles for your stories?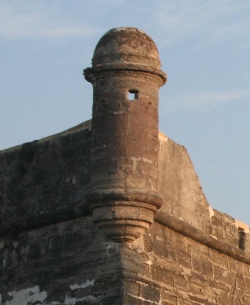 DD: The title for my young adult series, The St. Augustine Trilogy, was simple enough. It all takes place in that old city. For each book, I have simply written something catchy for a character to say—something that will be a main thrust within the plot. I want readers to wonder what it means.
BT: Is there a message in your stories that you want readers to get?
DD: For my young adult trilogy, the premise is this: You create your own reality. Properly used, your mind can give you the power to remain balanced and overcome obstacles.
BT: How much your work is founded in reality?
DD: Of course for my nonfiction work, 100% is founded in reality. An Explosion of Being for example is a completely true-life accounting of paranormal events and research.
In my young adult trilogy, I ground all paranormal aspects in phenomena I've experienced or know that others have experienced. For the historical portions of each book, I take those directly from historical records. Believe me, I spend a lot of time in the St. Augustine Historical Society's Research Library. When they see me coming, they say, "Oh God, not again."
BT: Are your character's experiences taken from someone you know, or events in your own life?
DD: I've had such wide experience in the paranormal that it all just flows naturally into the events surrounding the characters. Of course, those events are enlarged and enhanced for the sake of impact but they are not simply imaginary.
BT: Have you ever sat and just watched the people go by?
DD: All the time. It's a great way to learn about our species, both good and bad. Good thing for a writer to do.
BT: What books have most influenced your life most?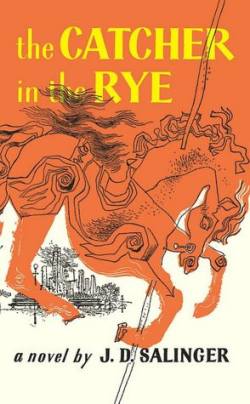 DD: Wooeee! I don't have enough time or space here to answer that one fully. Here's just a few:
The Source—Michener, Catcher in The Rye—Salinger, To Kill a Mockingbird—Lee, The Outlander Series—Gabaldon, Holes—Sachar, I Know This Much Is True—Lamb
BT: If you had to choose, which writer would you like to have mentor you?
DD: James Michener. Well, if he still lived.
BT: Do you read while you write? What book are you reading now?
DD: Always and it's dangerous. I get all involved and then I don't write. Recently, I just finished The Hunger Games Trilogy.
BT: Are there any new authors that have grasped your interest?
DD: To be perfectly honest, I haven't had the time to read as widely as I would like.
BT: What are your current projects?
DD: All of my efforts are pointed towards finishing The St. Augustine Trilogy and marketing Book I, Sliding Beneath the Surface.
BT: Does your family support your writing?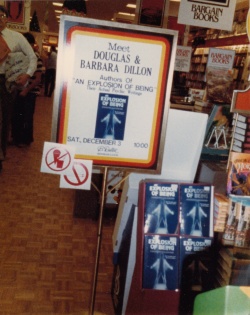 DD: Absolutely. Since my wife was co-author on An Explosion of Being, she knows what it takes to write, edit and market. In fact, when I do book signings, she often goes with me so that together we can present that book and our work in the paranormal to the public. My adult kids are great, always cheering me on to victory. Everyone has also generously given of their time to read Book I of my trilogy so they can give me their take and suggestions.
BT: Do you see writing as a career?
DD: It is my career and has been since I retired from the world of education and working in nonprofit organizations.
BT: If you had to do it all over again, would you change anything in your latest book?
DD: It's too early for that. It needs to be on the market longer and get more public appraisal before I can say.
BT: Is there anything you find particularly challenging in your writing?

DD: The biggest challenge, as it is for so many others, is to balance the marketing of published works against the writing of new ones. Somehow I haven't figured that one out yet. If anybody has any clear-cut answers in that arena, I would love to hear them.
BT: Who is your favorite author and what is it that really strikes you about their work?
DD: James Michener is my favorite. His ability to manipulate tons of details in such a beautifully descriptive manner has always been a marvel to me. He took so many huge, daunting topics and made them look simple.
BT: Do you have to travel much concerning your book(s)?
DD: So far it hasn't been a burden. A conference or a book signing here or there.
BT: Who designed the covers?
DD: A wonderful guy by the name of Michael Lynch. He teaches digital design at a college out in California. He did my trilogy and a re-work of the cover for An Explosion of Being.
BT: What was the hardest part of writing?
DD: For me it is putting too much extraneous detail into my novels, especially when inserting historical information. I'm an old history teacher and it's a tough habit to break.
BT: Did you learn anything from writing your book and what was it?
DD:  Hmm. Which book? The first one, An Explosion of Being, showed me I could actually be a writer. Book I of my trilogy showed me I could indeed use the paranormal effectively in a novel
BT: Do you have any advice for other writers?
DD: Ha! Call me. Seriously. Or at least send me an email. I talk to budding writers all the time. Oh, OK. In the fiction realm, get critiques from as many people as you can, use what makes sense and then ditch the rest. Whether you self publish or get a contract, listen to your editor. That person can take your good stuff and help you make it great.
DD: Keep at it no matter what. Don't give up. Seek like-minded people for what you write and make the most of the FWA groups and conferences.
BT: Where can they find you on the web?
DD: www.dougdillon.com
BT: Where can they buy your books?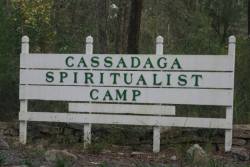 DD: Amazon.com, BarnesandNoble.com, Cassadaga Camp Bookstore in Cassadaga Florida, or any bookstore will order it from Ingram. (Print & ebook)
BT: Do you have a you tube channel with your book trailers?
DD: Nope, not yet.
BT: Are you on any readers sites?
DD: Sure. Goodreads, Jacketflap and Flamingnet.