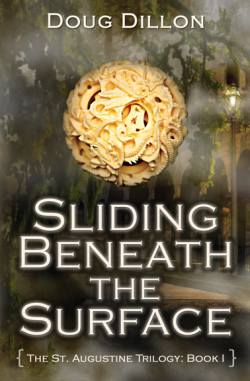 Like paranormal books with a slice of history on top?
Check out my new giveaway at Goodreads by clicking here.
10 books are available but time runs out on August 30.
Sliding Beneath the Surface is book I of The St. Augustine Trilogy.
Just as fifteen-year-old Jeff Golden is about to start classes at St. Augustine High, he finds himself up to his eyeballs in paranormal experiences that are rooted in one of Florida's most important historical events. Scared out of his wits, he relies on his
friend, Carla Rodriguez, and Lobo, an old Native American shaman, for help. Despite this guidance, things get even worse, making Jeff realize he is in danger of losing his sanity and even his life. Finally, forces he doesn't fully understand push him to leap headlong into the unknown in order to save himself. In doing so, though, Jeff risks something even more valuable to him than his own existence.