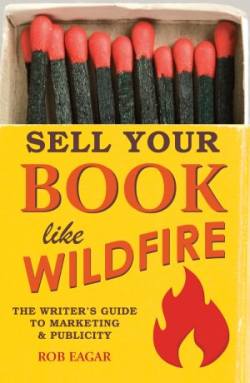 Author: Rob Edgar
Publisher:  Writer's Digest Books
Publication Date: 2012
Pages: 283
This is one of the best books I've read on book marketing. Rob Edgar, who also serves as a consultant in this field, has really put together an up-to-date and very practical guide as a resource for writers. If you are out there selling your books, I highly recommend you buy, beg, or borrow a copy of this one.
The organization of Sell Your Book Like Wildfire is excellent and leads you carefully step-by-step in creating a great marketing plan. Rob's writing is clear and liberally sprinkled very helpful examples and links.
One entire chapter of this book is devoted to marketing fiction. Other chapter titles of special interest are:
Start a Wildfire with Your Website
Feed the Beast: How to Use Amazon to Sell More Books
The Flammability of Free: How to Drive Word of Mouth
Find Rob Edgar's book on Amazon here.
To check out Rob's website, click here.