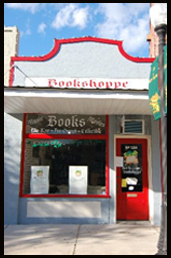 Do you love bookstores? Do you enjoy finding one that's not part of chain, one where you're invited in as if you were a family member? Well have I got one for you.
Yup, today I walked into Here Be Dragons Bookshoppe nestled in downtown Winter Garden, Florida, about ten miles west of Orlando. If you live in Central Florida, or visit one of our many tourist attractions, be sure to see this delightful little community and its wonderful bookstore. They're very close to many key regional highways so you will have no trouble finding the place.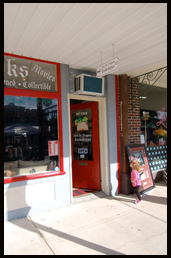 Owned and run by by Paula and Michael Thompson, Here Be Dragons Bookshoppe offers visitors over 20,000 like new, pre-owned and collectible books. Not only that, they also have a large selection of new books by local authors right in front of the store. Then when the city of Winter Garden holds one of its many great cultural events during the year, Paula is right there at her tent in the old-fashioned town square selling books along with local authors she invites to join her.
You guessed it, my books will now be available there and I'll be doing book signings on occasion.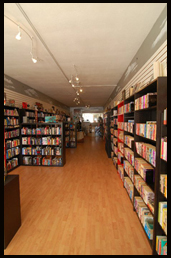 I'm telling you, just entering that store and being so warmly greeted by Paula really made my day. It's the kind of place where you really feel at home. Hope to see you there someday. Oh, and they have a resident ghost but that's a story for another time.
Here's some key information for you:
Address: 125 W. Plant Street, Winter Garden, FL 34787  Phone: 407-877-2665  Email: herebedragons@yahoo.com
Click here for the website.
For the Winter Garden calendar of events, click here.