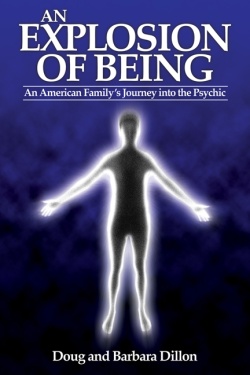 The following channeled information came to me through my wife Barbara as recorded in our book we wrote a number of years ago titled, An Explosion of Being.
Q: Tell us something more about the soul.
A: "The usual perception is always different for a physical entity to conceive, due to the speculative ventures that one physical being takes and spreads to another, thus, then re-creating another structure unlike the first.
"The soul is the only structure of a physical being. Its inner penetration portrays the exact linkage that each physical part must have to survive within. A soul has, again, the ultimate linkage with another higher plane of development as it progresses through various levels. Its aggravations and joys become multitudinous in style. The soul's actions are penetrable into other souls. Therefore, the concept of a circular vision has merit.
"These souls are all grouped into a passageway that allows their unification to become gratifying. Only through this participative, progressive state will each soul then become reincarnated to serve multiple choices of its designation.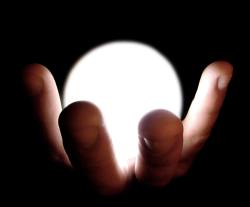 "Your placement has now begun as a choice by your own souls. This placement has determined your future direction also. As your souls are older than some, and newer than others (Doug and Barb), you are appropriately placed at this stage of your development. By this, I mean, that a level is not totally predestined to serve exacting purposes. Its structures have been set however. The advancement of each entity through these levels may alter this structure as a device to better the soul's purposeful needs at this point.
"The division within each soul creates many angles of perceptions. These divisions are made and then re-divided many times. Each division then reaches out toward its own private destination. Your present reality encompasses more than one of these realities. This is because of your inner soul's need to reincarnate several of these divisions at one time into two entities whose release then becomes an imperative step for this (your) soul's structure. Being cognizant of this will allow your freedom of thoughts to flourish.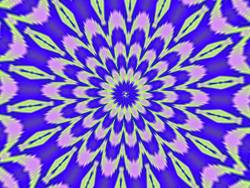 "The accuracy of these thoughts will then be recycled back into other divisions. Therefore, your purpose serves other divisions other than your own combined ones. As each soul's decisive points of reality are shown to be controlled by an inner core, you are shown to have the basic choices of freedom from this directive within your own power. The ultimate guidance still remains within the core, however.
"As you seek to deliver this message to others, reach out and see that their division may indeed be a part of yours. The finality of the soul's construction is non-existent. Its opportunities are never-ending, therefore the construction is never exact in its nature, either. To place a physical form within view of each physical mind, you must relate to that which encompasses a reality for your particular being. If each person depends on others' interpretations, he will then become lost through confusion.
"Your angles of perception are decisively accurate for your personal advancement Thus, clinging to these perceptions is useful for your own devices. Being comfortable with your own construct is most important. The physical terms are useful only to those in physical bodies. Therefore, the ultimate reception of a physical construction is not going to be complete until the physical awareness stops and begins the spiritually intellectual beginnings. After death occurs, your beings seek a higher knowledge of the total conception of the soul immediately, to be used as a comforting device. This is understandable."