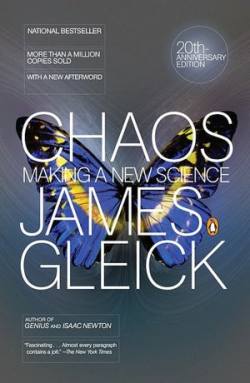 A Book Review
Author – James Gleick
Also author of Genius: The Life and Science of Richard Feynman
Penguin Books 352 p.
Chaos Theory explained in terms you can understand. Author James Gleick leads the reader in an exploration of patterns that lie just beneath the surface of what appears to be total randomness. His discussions about finding order in abundantly unexpected places adds a comforting depth to the universe we thought we knew.
Gleick's use of graphics, especially fractals, to explain this mathematically driven concept, greatly benefits math challenged people like myself. His use of short, attractive chapter titles like, "The Butterfly Effect",  "Inner Rhythms", and "The Geometry of Nature",  gives testimony to the man's successful attempt to keep it simple.
If you really want to at least partially peel back the mysteries of the world in which we live, this book will do just that.
The author finishes up his book with great supporting information in end notes and he makes his work easily accessible with a well constructed index.
Click here to find this book online.