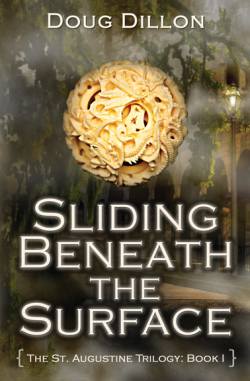 Young adult, paranormal and historical.
The St. Augustine Trilogy: Book I
Placed on Goodreads and Amazon
by Billie
"I really enjoyed Sliding Beneath the Surface. I enjoy reading paranormal books. When I read the description of this book I couldn't wait to read it. I don't normally get into books about history, however I learned things I never even knew about. When I first started the book, I wasn't too sure if I would be able to get into it, but after the first chapter it caught my attention. I just love the characters. I really like the part about Jeff's out of body experience. Ghost stories really interest me. Can't wait to read the next book. There has to be more to Jeff and Carla's abilities. I would recommend this book to anyone who likes the paranormal and history."
To see Billie's full review on Amazon, click here.