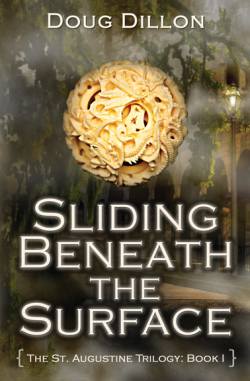 Sliding Beneath the Surface
The St. Augustine Trilogy: Book I
A review placed on Goodreads by
Paul from Texas
"Originally after having read the prologue, I was nervous that the book would be a constant jumble of thoughts. .. However, with that being said I continued on with the book in hopes that it might start to breathe life through the pages and draw me in.
"As I continued on through the book, a few chapters in, I found that this had instantly become one of my favorite books.
"I will say I thought the book was written very well. The pace of the story picked up after the first chapter and was consistent the entire way through to the end. It also seemed to have been written as if I were in a conversation with the character as opposed to being in the mindset of the character and experiencing through the senses of Jeff Golden (the main character of the book)."
To see Paul's full review on Amazon, click here.