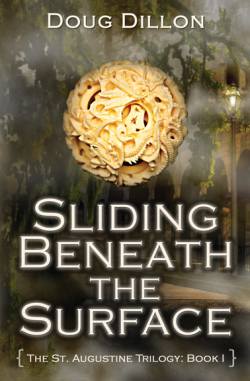 Young Adult, Paranormal, Historical.
The St. Augustine Trilogy: Book I
A review placed on Goodreads by
Danielle
"The mystery of what is happening in the story starts from the very beginning and kept me wanting to read to see what happened next… This is a very good book and definitely lives up to its premise that we all create our own reality.
"This is a refreshingly different storyline that the author presents. Jeff's almost unwilling to explore what is happening to him, and around him, and shows his journey through what seems to be 'the impossible' and opens up his mind to the many possibilities of 'worlds within worlds'.
"With the help of his friend Carla and a Native American Shaman named Lobo (who also becomes a friend), Jeff finds that there are many different 'realities' that are encountered on a daily basis. The strength of the three of them combined helps them overcome obstacles and they work toward changing things for the better
"I did like the fact the book was written in the first person and made me feel as if I was a part of the story."
To see Danielle's full review on Goodreads, click here