Y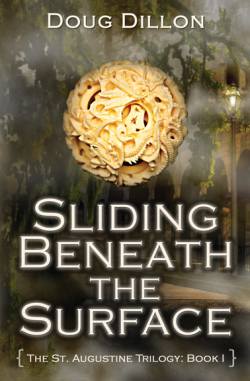 oung Adult, Paranormal and Historical.
The St. Augustine Trilogy: Book I
A review placed on Goodreads and Barnes and Noble by
Michelle Mcroberts from Illinois
"A well-written, suspenseful ghost story. The reading was perfectly timed (as it was leading up to Halloween), and I found the book haunting. It explores the psychic realm, while incorporating the rich history of St. Augustine, FL.
"The protagonist is unschooled in the psychic realm, but he is having dreams that seem very real since he was involved in an accident that left him with a head injury.
"He has just moved to St. Augustine and made friends with a cute girl. She is outspoken and pretty, and she and her grandmother take him into their lives since his own mother isn't around much.
"When he tells them about the terrible nightmares he has been having, they introduce him to their scary neighbor. He learns that his dreams aren't just dreams, and his very life will be in danger sooner than he might be ready for. He must learn about and start to believe in the psychic realm, come to understand it, and learn to trust a man who'd scare almost anyone who might run into him in broad daylight – let alone a dark alley – in an effort to save his own life."
Click here to see Michelle's full review on Goodreads.