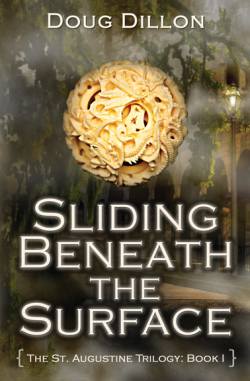 Young Adult, Paranormal and Historical.
The St. Augustine Trilogy: Book I
Placed on Goodreads and Amazon by
Cynthia Williams from New York
"The author did a great job of using historical facts to create this paranormal book. Jeff is connected to an ancestor that he must help with the aid of his friend Carla and a somewhat scary and intimidating shaman, Lobo. Lobo will be the only one who can possibly help the two teens out of this situation.
"The author brings the reader into the story and you feel like you are actually Jeff going through these horrible situations. The descriptions of what is seen is very disturbing as you think of yourself seeing what they are seeing. I enjoy history so finding out this is based on real historical facts is very interesting to me.
"As this is a trilogy I look forward to more work from the author and to discover Jeff's abilities, as he does, in future books. A great first book of this trilogy! Thank you to the author who gave me an opportunity to read the book for an honest review. If you enjoy the paranormal genre and history this is a great combination! Enjoy!"
To see Cynthia's review on Amazon, click here.