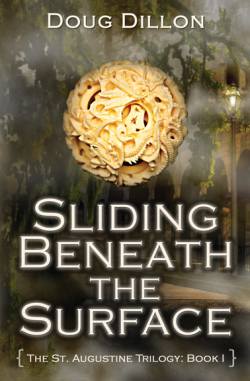 Sliding Beneath the Surface
The St. Augustine Trilogy: Book I
A review placed on Goodreads and Amazon by
Helena
"This book is very different than anything I've read recently. I normally don't read books with a male lead. I have to admit, that was a bit weird at first, but I got the hang of it eventually and liked it.
"I usually don't read books that are historic. It's not that I dislike history, I just usually stick to certain aspects of history, and this isn't one of those time frames.
"Overall, I really enjoyed the story. The story telling seemed as delicate as the carved balls in the story, and at times I felt like I was missing a piece, but then it all slid into place.
"This book also didn't seem like a YA book. To me that's fine, as I've technically aged past that group, but the characters seemed much older than their given age, which did throw me off at first.
"Overall, I did enjoy this book, and would suggest it for anyone that would like a paranormal twist to a historic storyline."
To see Helena's full review on Amazon.com, click here.