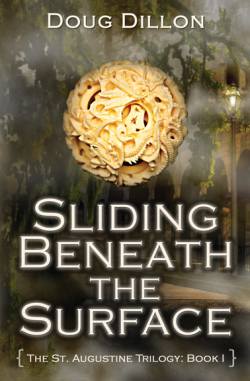 Sliding Beneath the Surface
The St. Augustine Trilogy: Book I
A review by Stina from California
"This book was told in the perspective of a fifteen-year-old boy named Jeff. I'm not a fan of the male perspective, yet this novel changed my mind. I was intrigued from the first couple chapters when the introduced Carla's neighbor Lobo.
"I loved that it had a paranormal theme in it. The only thing it was lacking more of, was romance. The characters mushed together well, the action was on point. And I never could have guess what was going to happen in the end. Which now a days, it's hard to find anything with a surprising ending, that only deserved the high star rating.
"Not my usual read, but none the less it was a delightful read. The author did a wonderful job at tell Jeff's story. I will be looking forward to reading more for this author. This is a younger teen novel, and I recommend this to anyone who loves a good paranormal read."
Click here to see Stina's complete review on Amazon.