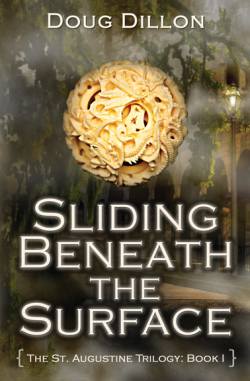 Sliding Beneath the Surface
The St. Augustine Trilogy: Book I
A review by Hopecross19 placed on Amazon.
"I loved this book so much it got me reading like crazy again. I couldn't put it down. Out of all the books I've read this year it was one of my all time favorites.I plan to purchase two copies or more and give to family and friends. I love it. I have nothing bad to say about because if any book gets me just wanting to sit in my office in my chair or couch just reading and ignoring the world around me it was this one. I am an avid reader and once I pick up a book I try to read through it before I judge it even if it seems boring at times. This one I didn't have to. I can't wait for the next book."
To see this review on Amazon, click here.