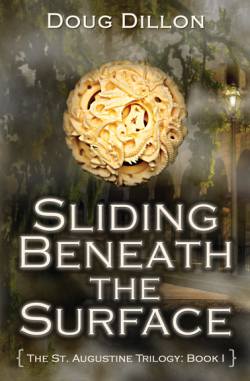 Sliding Beneath the Surface
The St. Augustine Trilogy: Book I
Young adult, paranormal & historical
A review placed on Amazon by Jennifer  Wedmore from Florida
"How could you go wrong! I loved that this story was set in St. Augustine, I have always wanted to visit. Now I know where to go!
"I found this story fast paced, intense at times and thoroughly absorbing. I loved the Lobo's quirks and Jeff's inability to deal with it at first. I found this book's paranormal so different than what I typically read that I wasn't sure if I would enjoy it. Doug Dillon's use of history and common sense made things open up in a new way! Everything has a new twist to it and I cant wait for more!"
To see Jennifer's review on Amazon, click here.