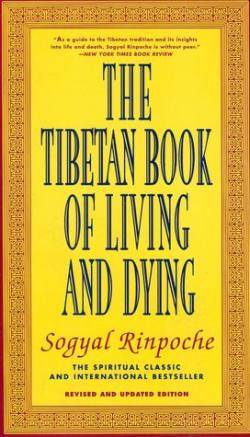 A Book Review
Author – Sogyal Rinpoche
Born in Tibet
Raised by revered Tibetan Buddhist master Jamyang Khyentse Chökyi Lodrö
Founder of Rigpa, an international network of Buddhist groups and centers
Book forward by His Holiness, the Dali Lama
Harper San Francisco, 425 p.
A down-to-earth presentation of Tibetan Buddhist spiritual wisdom by an honored teacher who grew up in that tradition. The essence of his work is captured in this quote on page 11:
"In the Buddhist approach, life and death are seen as one whole, where death is the beginning of another chapter of life. Death is a mirror in which the entire meaning of life is reflected."
In chapters like, "Impermanence", "Evolution, Karma and Rebirth", and "Heart Advice on Helping the Dying", the author imparts deep meaning for readers that is well worth the reading.
Below is something the Dalai Lama said in the forward for this book:
"If we wish to die well, we must learn how to live well."
I offer these two quotes, because as a Hospice volunteer who visits dying patients, I find the words in The Tibetan Book of Living and Dying so very applicable. For me, the very useful guidance here  in how to effectively assist the dying on their journey was worth the price of the book just by itself.
Click here to find this book online.