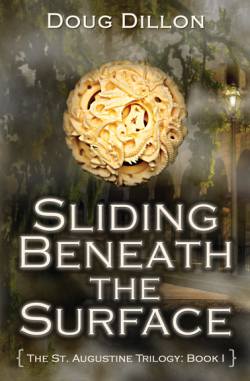 Sliding Beneath the Surface
The St. Augustine Trilogy:
Book I
Young adult, paranormal & historical
A review placed on her blog, Goodreads & Amazon by Jonel from Canada.
"Dillon manages to capture writing in the first person brilliantly. Everything is portrayed the way that a teenage boy would think it, right down to the jumbled up thoughts. It adds a very intriguing aspect to the novel. He also portrays the volatile emotions of a teen quite well. The descriptions and narrative in this novel set the scene for the action very well. There was a seamless flow from one section to the next . . . an extremely well written book."
To see Jonel's full review on Amazon, click here.