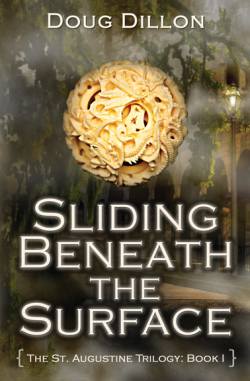 The St. Augustine Trilogy: Book I
A review placed on Goodreads by Novenda
"All in all, I would recommend this book to young adult and teenage readers. It is a good read, especially for those of you who enjoy history mixed with paranormal.
Lobo [The character]
"I don't know why but he was quite likable to me. An ex-shaman, spiritual-but-tough, knows all about various crafts, and Native American culture…well I liked all these traits, and I even warmed up to his grumpiness.
History
"Even if you're not a big history freak you gotta appreciate the authors efforts to provide us with all the details of the battle and St. Augustine's overall history. While some books tend to drown their readers in exhausting historical facts, this one was actually pretty easy to read.
"Allusions to telepathy, telekinesis, astral projection, lucid dreaming…
"If you dig all these phenomena, than you'll find this book quite enjoyable. I personally enjoy contemplating whether such things are even possible or not, so I loved those particular parts of the novel which deal with those issues, although some of them were not stated directly.
"If you're into history, spirituality, or suspense… go for it!
###
 To read the full review on Goodreads, click here.