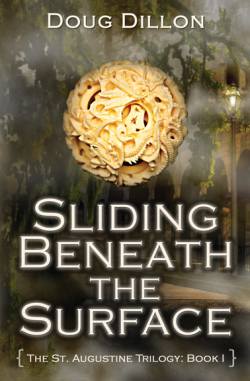 Sliding Beneath the Surface
The St. Augustine Trilogy: Book I
Young adult, paranormal & historical.
A review placed on Goodreads & Amazon by Mark Asher.
"I really liked it! It wasn't what I expected but definitely enjoyed it. To be honest iIdidn't know exactly what sort of paranormal experiences I would encounter in this book but Doug Dillon did a great job of picking out some cool ones.
"I also really enjoyed the historical facts that Doug used to move the story along. If you are in the mood for a YA 'ghost' story and don't mind a hot-headed, somewhat confrontational lead character then I say pick this book up and give it a shot.
"I look forward to the next two books in the series and what will happen to Jeff and his friends!"
To see the full review on Amazon, click here.