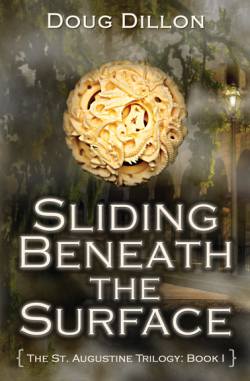 Sliding Beneath the Surface
The St. Augustine Trilogy:
Book I
A review placed on Amazon by ReadConway.
"Sliding Beneath the Surface is embedded with Florida history, paranormal excitement, and life learning techniques that will benefit all readers.
"I taught fourth grade last year and tried to find a historical fiction that would be interesting for my students as well as support the curriculum, this book would have been awesome. The characters are a lot older than my fourth grade students are; however, this book would have opened great discussion about St. Augustine and the second Seminole war.
"My middle school students could benefit from the life lessons such as anger management.
"This is a very engaging book and I believe that all students could benefit from utilizing it as a read aloud or independent read."
To read this review on Amazon, click here.