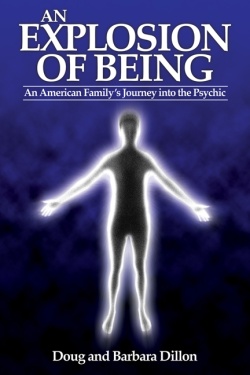 Paranormal Orlando, Florida
An Explosion of Being: An American Family's Journey into the Psychic
A review on Amazon by Selene.
"Not many books can be considered life-changing. This is one of them.
"Reading this book caused me to rethink my views on almost everything I was brought up to believe. And I was actually brought up as an atheist by two scientist parents. After reading this account by Douglas & Barbara Dillon, I was inspired to make a trip to Cassadaga, the little town in Central Florida settled in 1894 and continuously occupied by mediums ever since.
"That started me on my own spiritual quest from which I have benefited in ways too numerous to count.
"I invite anyone interested in "The Other Side" to do their own seeking by way of this inspiring and enlightening book.
Click here to see Selene's review on Amazon.