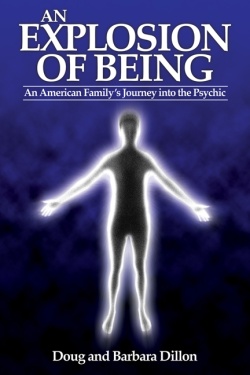 Paranormal Orlando, Florida
An Explosion of Being: An American Family's Journey into the Psychic
A review on Goodreads and Amazon by Tessa from New York.
"I have a very eclectic taste in reading on the paranormal.
"When I first received this book I truly thought OH NO, not a book on aliens due to the cover. I leave aliens out of my paranormal experience.
"I was so pleasantly surprised with not only the exceptional writing of this book, but the honest and heartfelt journey this family allows you to take with them. I read, decipher and I analyze for personal growth.
"The difference with this book over so many is you feel the true connection to what the writers are saying. You question more than you ever have before and that is a true compliment. At one point I had to put the book down because I became emotionally involved with part of the journey. No greater gift can be given to us from a writer, nor a book."
Click here to view Tessa's review on Goodreads.