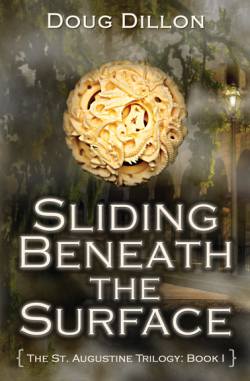 Sliding Beneath the Surface
The St. Augustine Trilogy:
Book I
A review placed on Amazon by Audrey.
"As a high school teacher I decided to ask some of my book club students if any of them would like to review it since it was written for a YA audience. One of my students did and she said it was really a good book.
"She felt the characters were real and she could visualize what was going on from the descriptions. She also said it had turns and twists and she was on the end of her seat at the end. She was able to relate to the characters and felt like she was right there with them.
"I would say that was quite a good review and would feel confident to recommend it. She was a 10th Grade student, by the way."
To see the full review on Amazon, click here.