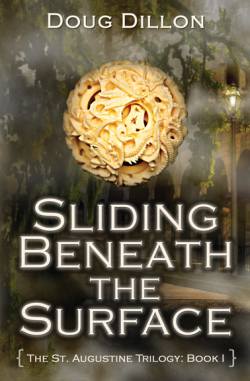 Sliding Beneath the Surface
The St. Augustine Trilogy:
Book I
A review placed on Amazon by ReadingSara23.
"As a 6th grade teacher, I really appreciate the history that is fused throughout this novel. This book would be a great read-aloud in a history class or any other class. Many of my students are really into paranormal stories right now, and I know that this would be a perfect read for them.
"I read a lot of young adult novels so that I can recommend specific books to my students and unlike some in this genre, this author does not "talk down" to his young readers. There is the perfect amount of character development so you really know who the characters are, but enough action to keep the young reader interested.
"This is also one of those wonderful stories that unfolds itself like an onion. It is mysterious and unpredictable.
"Don't pass this one up! It's a great read! I'm looking forward to the next one!"
To see this review on Amazon, click here.