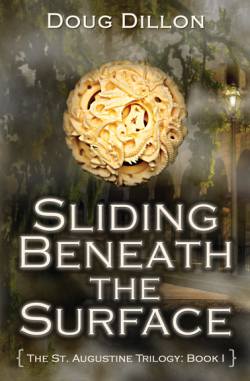 Sliding Beneath the Surface
The St. Augustine Trilogy:
Book I
A review from Lili Lost in a Book.
This was a very entertaining read… and fantastic descriptions!
To start off, I just want to say that the voice/narration of the book was one of my favorite things! It really felt like we were inside a teenage boy's head! It was great! Also, Jeff (our main character/narrator) talks straight to the reader sometimes and I love that! Makes me feel like I'm involved in the story, too :)
I also really liked the suspense…wondering how things would turn out for Jeff and all the freaky stuff that was going on with him. The story was very intense and had tons of action throughout the book, which I also love, so it was never slow moving!
Even though its not in the genre I'm used to reading, exactly, I really enjoyed it.
To see the full review on Amazon, click here.