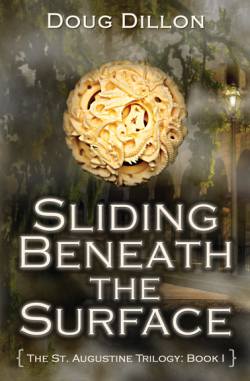 Sliding Beneath the Surface
The St. Augustine Trilogy:
Book I
Young Adult, Paranormal & Historical
A review placed on Amazon by David.
As the author of two St. Augustine books myself, I can say that Doug Dillon knows the city.
He also knows kids and nailed the dialogue, attitudes, and personalities of the two teenagers.
. . .a really rip-roaring story, which was well developed, paced exactly right, and well written.
Teenagers will love this book as I did. I'm looking forward to more great stories from Doug Dillon.
Click here to see the full review on Amazon.