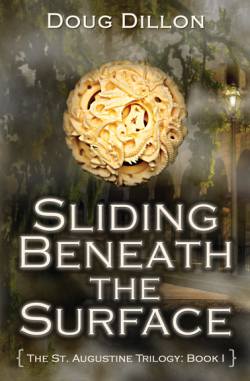 Sliding Beneath the Surface
The St. Augustine Trilogy:
Book I
A review placed on Goodreads and Amazon by Allyson Michelle.
I have to say I loved this story.
I loved the unique world the author created.
I like the characters and their strengths.
I was hooked and had to keep reading to find out what happens.
I can't wait to read book 2.
It's always nice to read a story about the state you live in too.
I would recommend this book to anyone who loves Paranormal stories, If you haven't read this book you should.
Click here to see the full review on Amazon.