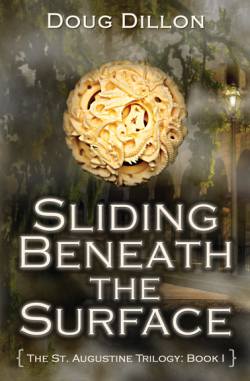 Sliding Beneath the Surface
The St. Augustine Trilogy:
Book I
A review placed on Amazon by Katie.
Sliding Beneath the Surface's combination of St. Augustine history and paranormal activity make it an intriguing read for students to pick up.
Vampires, ghosts, alternate realities, etc. are extremely popular with young adults right now and Doug Dillon does a great job of sneaking quite a bit of historical references and facts into this novel.
It appeals to both male and female readers with mystery, battles, and some romance.
To see this review on Amazon, click here.