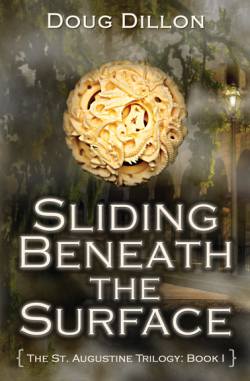 Sliding Beneath the Surface
The St. Augustine Trilogy:
Book I
A review placed on Amazon by Justin.
I am a middle school teacher in Florida who teaches local history. I loved the book.
The way the author weaves local history with engaging narrative is really a testament to who he is as a writer and to his passion for the content.
After I read it, I wanted to test out if it was something that a non-history lover would enjoy as well. I had a few students read the book and they all loved it.
This book is a must own for any history lover, Florida resident, teacher, or parent looking for a way to get their kids to read.
To see this review on Amazon, click here.