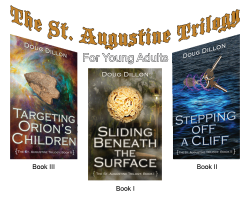 The action in this young adult, paranormal, historical, mildly romantic, soft science fiction series erupts all around four main characters: Jeff Golden, Carla Rodriguez, Lobo and Lyle, the homeless guy.
The purpose of this post is to offer readers of The St. Augustine Trilogy a snapshot view of each character as they appear in the beginning as Book I, Sliding Beneath the Surface opens. The characters are revealed in more depth with each book, especially Jeff, as tells this entire three-part tale from his own unique perspective. It is Jeff's growth over time and his understanding of that growth that is a vital trilogy thread.
And now, here they are:
Jeff Golden . . .
• is 15-years-old, an only child, very smart, white, tall, blond-haired (short), blue-eyed and bulky.
• goes to St. Augustine High School.
• moved to St. Augustine, Florida with his mother from Orlando a couple of months before the story in Book I of the trilogy begins. That house was just down the street from where Carla and Lobo live.
• didn't want to move to St. Augustine and away from his friends.
• starts out not liking St. Augustine and all the tourists who flood the city for its history and architecture.
•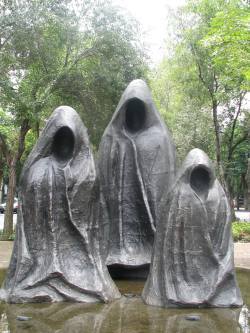 and his mom really didn't have a choice in the matter of moving. They were in a bad financial situation and didn't have a choice. Jeff's deceased grandfather's house in St. Augustine was available so they moved in.
• comes to St. Augustine a city boy who has never even gone fishing before.
• still feels the deep pain from his father's suicide even though it happened when he was in middle school. His father's compulsive gambling led to that suicide. The gambling debts his dad incurred had already depleted the family's resources, but the suicide led to increased financial instability for Jeff and his mom.
• doesn't get along with his mom very much. After his dad's death, she became very depressed and began drinking heavily.
• then started hanging with the wrong crowd, failing in school and resisting/manipulating adults in general.
• stopped reading and studying after his dad died.
• is headstrong and quick to anger. Emotional control is not one of his attributes.
• developed a victim-type attitude that all of his problems are because of the bad hand life has dealt him. And whatever happens to him is always somebody else's fault.
• initially had no beliefs in anything paranormal.
• has no plans for college or for when he gets out of high school.
• has a love interest in Carla.
Carla Rodriguez . . .
• is 15-years-old, very smart, brown-eyed, brown-haired (long), African American and Hispanic, short, slender, curvaceous and attractive.
• is mature, emotionally strong and very responsible.
• goes to St. Augustine High School and takes some AP classes.
• has lived with her grandmother ever since her parents were killed in a plane crash down in the Yucatan. They were University of Florida archaeologists, well known and well respected not only in St. Augustine but throughout Florida as well. Carla often went with them on digs all over the world.
lives right next door to Lobo's peninsula on Matanzas Bay
• has a sister in the military.
• loves reading, studying and research.
• loves St. Augustine, its history, architecture, people and even the tourists who visit the place.
• wants everyone to like St. Augustine as much as she does.
• loves to fish.
• comes from a stable family background.
• knows a lot of people in St. Augustine.
• is tough and won't let anybody push her around, but she is also very kind-hearted and compassionate.
• knows that the paranormal exists, has seen it in action and has been involved in paranormal events.
• wants to get her doctorate and become an archaeologist like her parents.
• has a love interest in Jeff.
Lobo . . .
• is a deeply mysterious character who is like an onion that contains endless layers. Only slowly do those layers reveal glimpses of his true identity.
• is a reclusive Native American shaman but his actual tribal origins are murky
• appears to be in his 60s.
• is big (6'4"), muscular, and has long, steel-grey hair that he usually gathers with a leather strap at the base of his neck.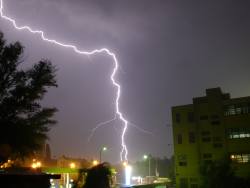 • wears shirts with the sleeves ripped off.
• often seems impervious to cold weather.
• is sharp featured with a prominent but thin nose, and dark, deep-set eyes that glitter and flash in the most unusual way.
• carves wood for a living and sells it in St. Augustine, Jacksonville and Savannah.
• lives next door to Carla and her grandma on a small peninsula jutting out into Matanzas Bay. His home, an historic one dating back to the time of the Spanish, is where much of the plot develops.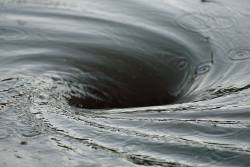 • knew Carla's parents and grandparents before she was born.
• likes to be called by his last name only, which is Lobo. The name on his mailbox says, R. Lobo.
• is a tough, abrupt, controlling, no nonsense type of guy.
• has paranormal abilities beyond comprehension.
• believes there are no coincidences
• believes there are endless numbers of realities other than the one humanity knows.
• believes that you create your own ultimate reality (The trilogy premise).
Lyle, the Homeless Guy . . .
• only makes one quick appearance in Book I of The St. Augustine Trilogy and then becomes a major character in Books II & III.
• is  white and in his 50s but looks a lot older.
• has a long grey beard and grey eyes.
• always wears a red baseball cap that he believes brings him luck.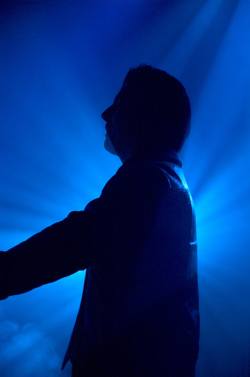 • often carries his "stuff" in large yard bags.
• is an alcoholic who likes to drink beer hidden in a paper bag while he's sitting St. Augustine's central plaza.
• is a nervous person, fearful of many things but he's especially scarred of the police.
• had an accident long ago that left him somewhat brain damaged.
• begs for money from people in St. Augustine's central plaza.
• used to be a prosperous business man in St. Augustine.
• used to have a family.
Here's the trailer for Book I, Sliding Beneath the Surface.
To see how The St. Augustine Trilogy is being used in secondary school reading classrooms, click here.