The fan generated young adult book trailer for Sliding Beneath the Surface, when used in a high school reading classrooms, really generates a tremendous amount of student interest. When this was first done with 11th & 12th graders who had failed the Florida state reading test, the students couldn't wait to read the book.
Here's the actual trailer, produced by Cheree Crump from South Carolina.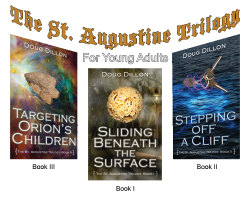 Sliding Beneath the Surface is Book I of The St. Augustine Trilogy 
 Book Description
In America's oldest and most haunted city, St. Augustine, Florida, Teenager Jeff Golden is in trouble. Horrible dreams won't let him sleep, and he is up to his eyeballs in terrifying, paranormal experiences.
Finally, Jeff turns to his girlfriend Carla, and Lobo, the mysterious Native American shaman, for help. But what he discovers is a lot more than he bargained for.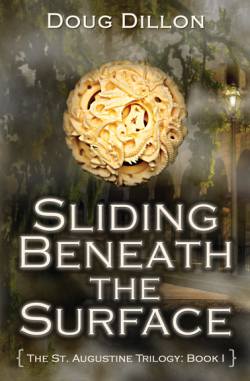 A ghostly presence linked to a local historic cemetery is not only threatening Jeff's sanity but his life as well. And before he knows what's happening, Jeff finds both himself and Carla pulled into one of the nastiest and bloody events in Florida history. It is a place from which they may never escape.
See the links below for Further Details on This Book, Its Reviews and How It Is Being Used in Schools
Description for The St. Augustine Trilogy
Reading Motivation that Worked
The Sliding Beneath the Surface Reading Project
Reading Teacher Sparks Student Interest
An article from teacher Kathy Snyder about her experience.
Quotes From Sliding Beneath the Surface Book Reviews 
Book reviews for Sliding Beneath the Surface on Amazon.com
Includes  reviews from reading and language arts teachers.
A Book Series for the Reading Classroom
The multiple themes and threads that make the series of value.
The St. Augustine Trilogy and America's Oldest City
The setting for the series in St. Augustine, Florida and how that provides a fascinating backdrop for action.
The St. Augustine Trilogy & Historic Events
Specifies the actual historic events that happened in America's oldest city that are woven into the series.