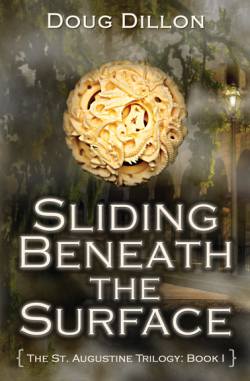 Sliding Beneath the Surface, young adult fiction stirs up teens and teachers. Receptivity for this book is growing rapidly.
Quotes From Sliding Beneath the Surface Book Reviews 
Book reviews for Sliding Beneath the Surface on Amazon.com
(Includes  reviews from reading and language arts teachers)
See below for further book information links.
Here's the book trailer.
Sliding Beneath the Surface is Book I of The St. Augustine Trilogy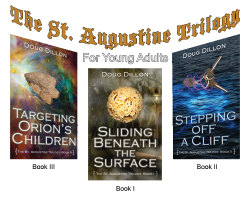 See the links below for Further Details on This Book, Its Reviews and How It Is Being Used in Schools
Reading Motivation that Worked
The Sliding Beneath the Surface Reading Project
Reading Teacher Sparks Student Interest
An article from teacher Kathy Snyder about her experience.
A Book Series for the Reading Classroom
The multiple themes and threads that make the series of value.
The St. Augustine Trilogy and America's Oldest City
The setting for the series in St. Augustine, Florida and how that provides a fascinating backdrop for action.
The St. Augustine Trilogy & Historic Events
Specifies the actual historic events that happened in America's oldest city that are woven into the series.