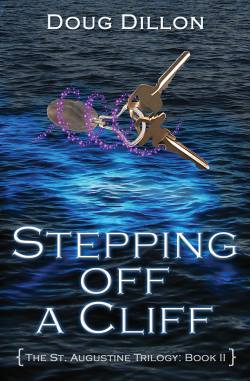 Stepping Off a Cliff: The St. Augustine Trilogy, Book II for Young Adults and Adults Young at Heart
A review placed on Amazon.com by Dragonmomma.
"History starts to repeat itself in Stepping Off A Cliff and Jeff and Carla are thrown into another life changing event. With the people of St. Augustine's lives dependent on them, they struggle with what is asked of them.
"Some new things come to light that Jeff and Carla never realized.
"Packed full of history, action and paranormal experiences…I enjoyed reading Stepping Off A Cliff and watching as Jeff and Carla grew from the last book Sliding Beneath the Surface and meeting Lyle, Lobo's homeless friend. Looking forward to book 3 :)"
See the book trailer below:
To see Dragonmomma's full review on Amazon.com, click here.