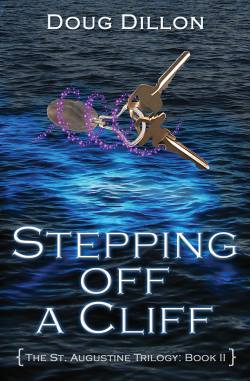 Stepping Off a Cliff: The St. Augustine Trilogy, Book II for Young Adults and Adults Young at Heart
A review placed on Amazon.com by Mark Asher
"The second book in The St. Augustine Trilogy started off with a lot more bang and pizzazz than the first book. it picks up not long after the first book ends and gets right to the fun and action and keeps it up to the end of the book.
"It answered a lot of the questions and mysteries from the first book and then it gave a few more that I hoped will be addressed in the last book!
"I also loved seeing more of the psychic and paranormal abilities being used throughout the story.
"Overall I enjoyed this book even more than the first one and I look forward to the last one."
See the book trailer below:
To see Mark Asher's full review on amazon.com, click here.